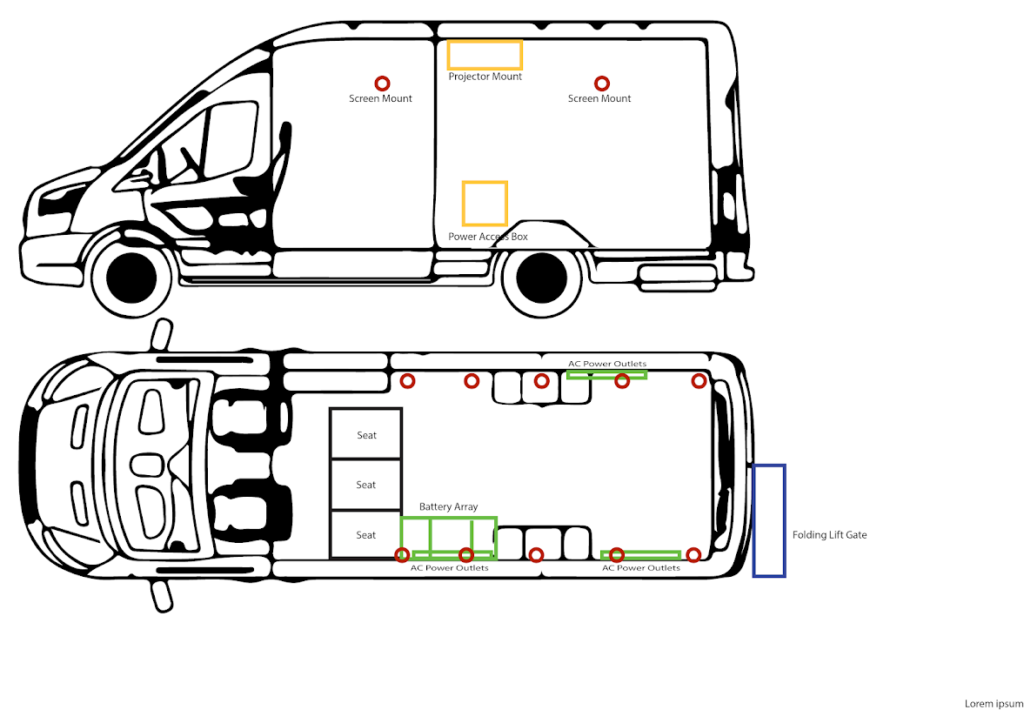 Mobile Media Education in Gresham and East Multnomah County!
The Mobile Media Innovation Lab is a way to bring MetroEast's media magic to the masses. There are thousands of people in East County, many immigrants, refugees and other underserved communities, that do not have access to media technology that will give them a voice in the 21st century. Our goal is to empower underserved communities in East County by bringing the classes to them where they are. We will bring media education including filmmaking, Virtual Reality media creation, video game coding and design, podcasting, and digital storytelling to East Multnomah County residents via workshops and public events.
This mobile lab will have:
A special, side mounted projector setup to show off student projects and play big 'ol video games on a huge screen
A fleet of laptops and iPads chalk full of tasty software for editing, podcasts, VR and all your TikTok Needs
Custom co-created curriculum to accommodate your students needs!
Driven By the Community:
As East Multnomah County has become more diverse, we applied our equity and inclusion lens to accommodate underserved groups deepening our partnerships with communities of color, immigrants and refugees, senior citizens, people with disabilities, and low-income families. Part of this effort has been seeking input through workshops, community stakeholder advice, listening sessions, and the formation of an education advisory board. We are addressing one of the most common barriers: transportation prevents participants from experiencing our training and workshops.
Learn about the Education Advisory Board
Summer 2021 What's Next for Mobile Media Lab:
Summer Camps with Rockwood Library Makerspace
Mixed Media Camp Rockwood Prep Academy
Pop Ups at East County Parks
Fiestas Patrias
Rather than having students and families come to us, we will bring the programming to them. We hope this will allow us to serve greater numbers of people, increase understanding and awareness of media technology, and overcome transportation barriers.