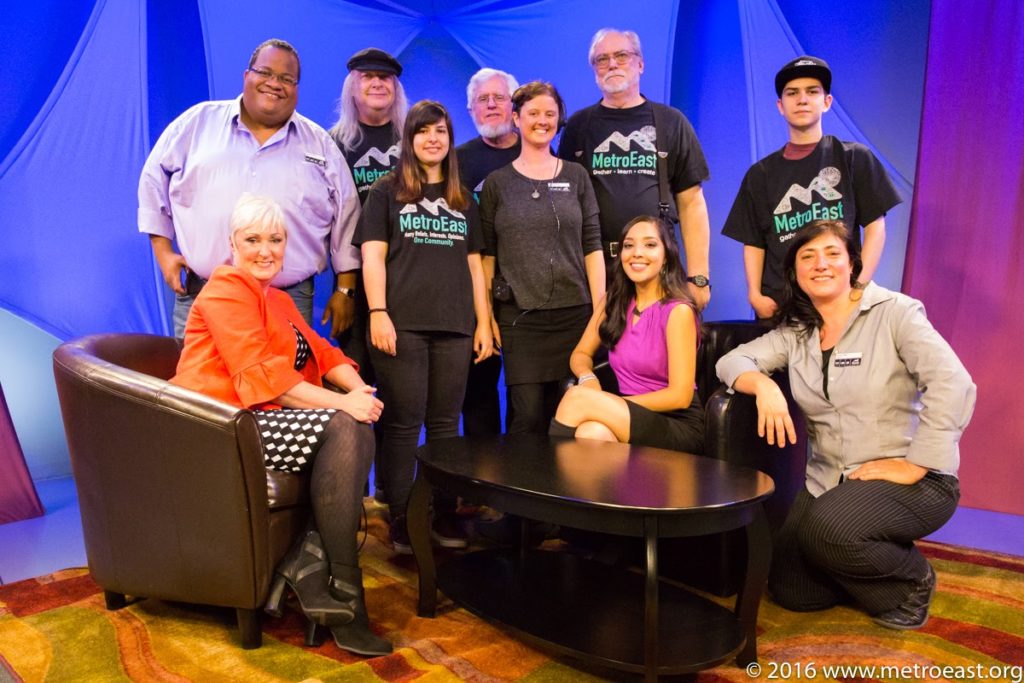 Community Hotline on Hiatus
Dear MetroEast Friends,
It's fall! As the leaves turn, the mercury drops, and our pumpkins get spiced, it seems a good time to foreshadow some changes ahead at MetroEast.
First is that we are planning on putting our award-winning Community Hotline (CHL) on hiatus until next summer. For over 25 years CHL has been bringing the stories of our community to life hosted by MetroEast staffer Monica Weizel for over a decade. Monica is leaving MetroEast in November and it feels right to take a hiatus and rebuild CHL for the very different world than existed when the show first aired in 1990. 
We want to rebuild the show into a format that speaks to our current times and the myriad ways we all consume media, as well as build a producing team and host pool that represents the awesome diversity of our community. We will be editing a "Best of" Community Hotline episode where we will showcase some of our favorite guests and segments and honor Monica for her years of host excellence – look for that in mid-November.