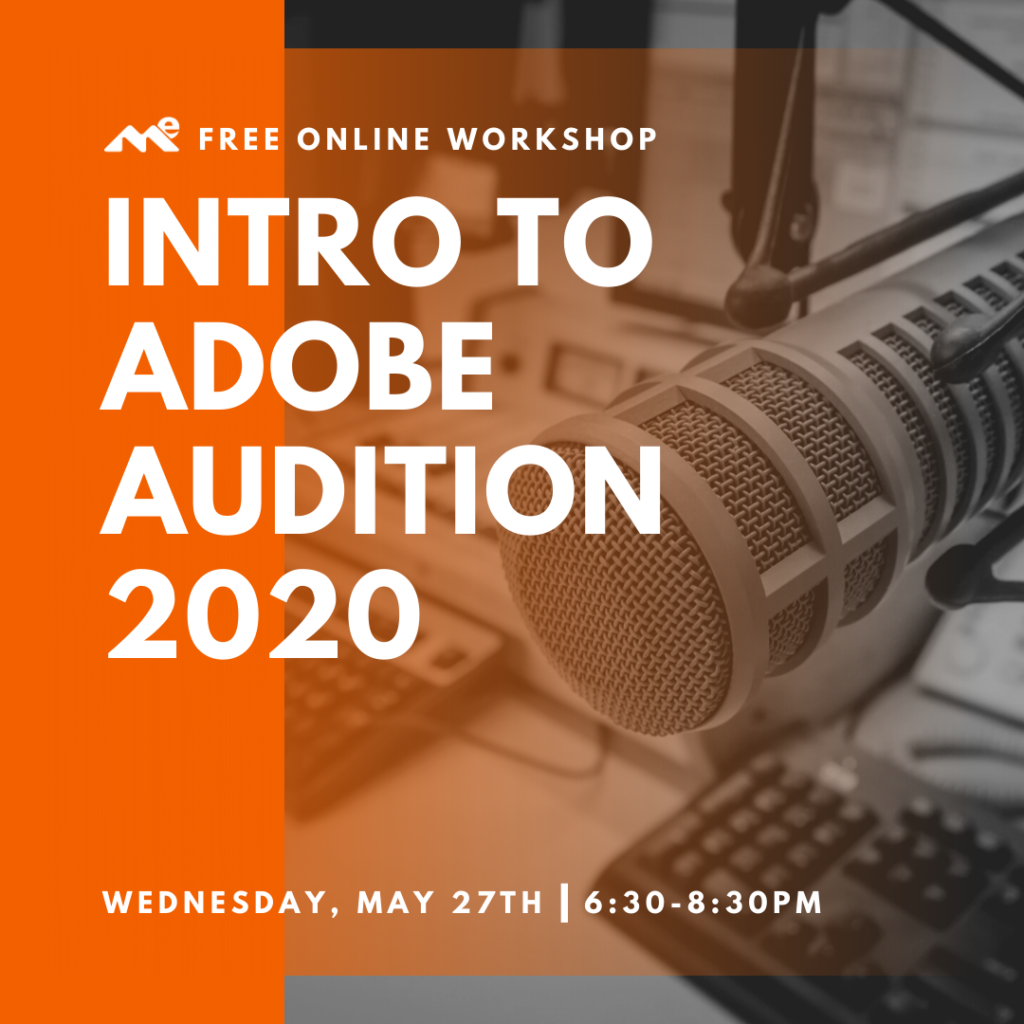 FREE Online Workshop: Intro to Adobe Audition 2020
Description
If you want to take your podcast, voice-overs, and soundscapes to the next level, Adobe Audition is a great addition to your current toolbox. Audition seamlessly interfaces with Adobe Premiere for effortless sound design workflows. It can also be used as a platform for Live music recording, radio, and podcast, pre and post-production. Maximize your sonic potential by working with waveforms, cleaning, and repairing damaged audio. Learn multi-track recording and editing for film and music production. Deepen your sound with effects and EQ. Take control of your audio experience!
Overview
In this workshop, we'll cover introductory concepts to get you comfortable with the following:
Basic audio terminology
Navigating the interface panels
Clip and multitrack editing
Cleaning and repairing audio
Recording audio
Basic mixing techniques
Working with effects and EQ
Mixdown and export
When
Wednesday, May 27th, 6:30-8:30pm
Registration
Where
We will host the online workshop via Zoom. When you have registered for the class, we will send you a link and password to the meeting. Please make sure your computer, tablet, or phone meets Zoom Meeting requirements. Here is a video on how to use Zoom.