Follow the Water screening at the Klamath Film Festival!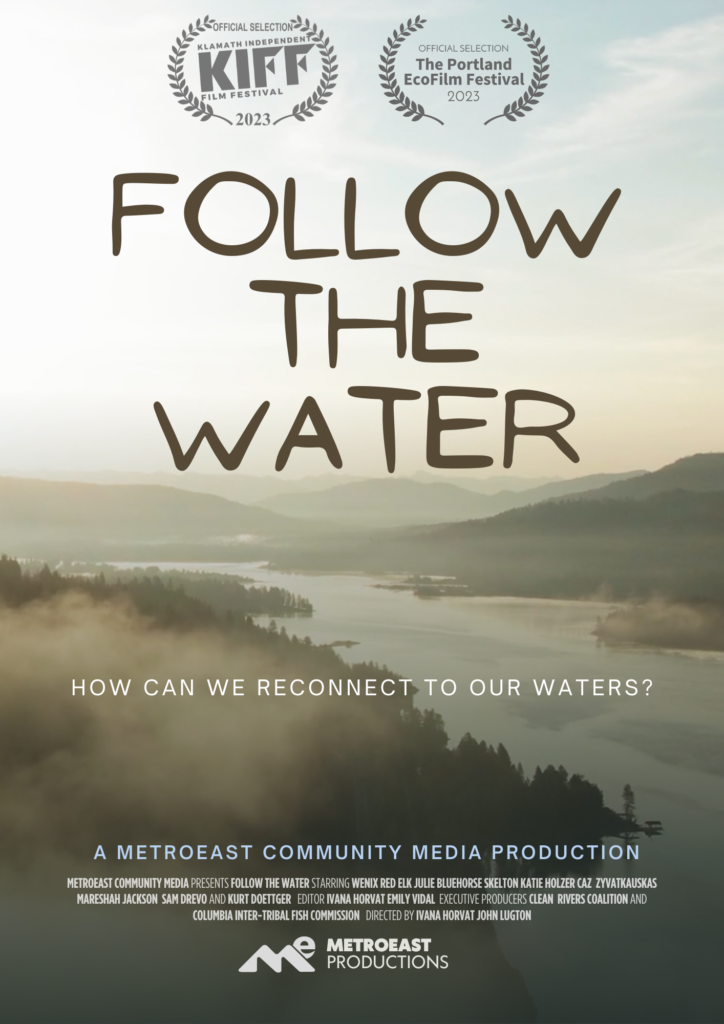 Our Emmy-nominated documentary film, FOLLOW THE WATER just got selected to screen at the Klamath Film Festival! We're so honored to have a chance to share the stories of the indigenous voices we interviewed to new corners of the state.
FOLLOW THE WATER explores the ripple effect of being physically and spiritually disconnected from the waters of the Pacific Northwest and what we can learn from the indigenous stewards of the land. We worked with the great people at Clean Rivers Coalition a nonprofit who partnered with the Columbia Inter-Tribal Fish Commission to produce this film in 2021-2022.
We set out to explore questions surrounding our connection, disconnection and ultimate reconnection to water: How do indigenous people view their connection to water? How did the new inhabitants of this land become disconnected from the waters after settling here? How can we reconnect to the waters- and to each other? Our hope is that our film inspires conversations around how each of us can find our own unique way of feeling connected to the land and water we call our home and thereby have more stake in protecting it.
FOLLOW THE WATER premiered at the Portland EcoFilm Festival to a sold out theater in the spring of 2023. We were honored to have many of our subjects participate in a thought-provoking Q&A after the screening.