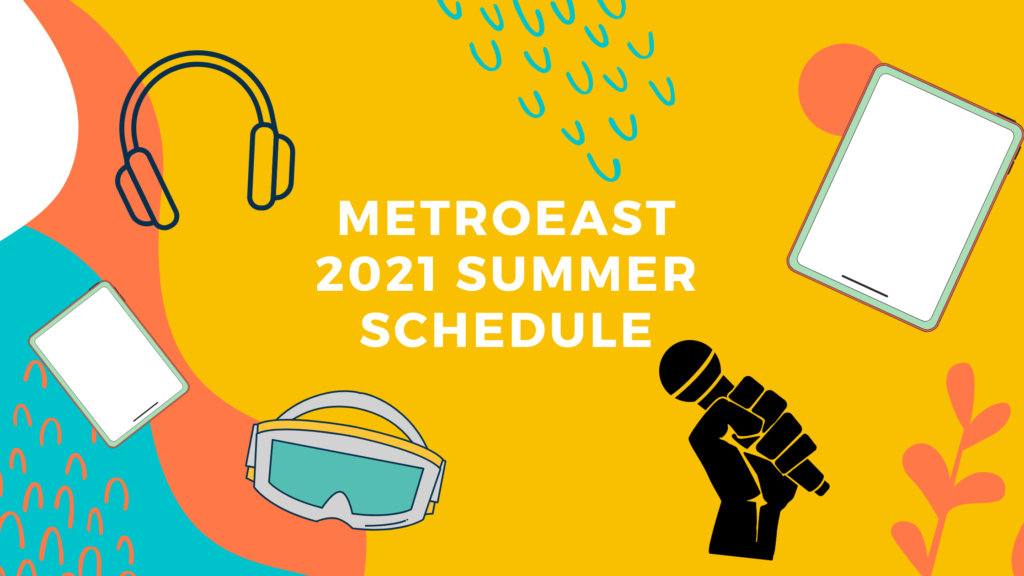 Black Education Achievement Movement
MetroEast is supporting placed based education and storytelling for youth in and around Portland area by providing equipment, training and support to community leaders LaQuida Lanford (founder of AfroVillagePDX) and Black Education Achievement Movement mentors (BEAM). Students will go on field-trips featuring sites of historical importance (Giles Lake, Moda Center, Vanport) while having conversations about how events in the past still impact them now and the future.
This camp begins: May 28-June 25
Reynolds Middle School Video Camp: Sense of Place
MetroEast is hosting a three week long camp with Reynold's High School! Students will use iPads and other mobile devices to create a Sense of Place video. Students will use iPads to learn basic video production, lighting, editing and sound capturing techniques.
This camp begins June 28-July 16
YouTube and TikTok Camp
In partnership with the Rockwood Library Makerspace, MetroEast is hosting one week, virtual, video and media production camp that feature teen interests and tools available at the Makerspace! Students will look at TikTok and YouTube video production trends, learn a few basic techniques that will really up their production game! Tips on composition, light, audio, editing and storytelling through film. Snacks and technology provided! Register and stop by the Rockwood Makerspace to pick up your video production kit!
This camp begins: July 19-July 23 1 pm- 3pm
Park Pop-Ups
MetroEast is rolling out to parks and free lunch sites this August! Our Mobile Media Innovation Lab will provide pop up multimedia experiences to East County youth. We're working with Chess for Success and Summer Kids in the Park! We will be featuring different media education technologies each week! Summer Pop Ups will be our way of serving condensed, snack sized activities that have been most popular with youth!
Keep your eyes out for us at Nadaka Nature Park on Tuesdays, Red Sunset Park on Wednesdays, and Gresham Main City Park on Thursdays!
Nadaka Nature Park Tuesdays Only 8/3, 8/10, 8/17
8/3 : Film with your iPhone!
8/10 : Podcasting
8/17: AR or Stop Motion Film w Legos
Red Sunset Park -Wednesdays Only 8/4, 8/11, 8/18
8/4 : Film with your iPhone!
8/11 : Podcasting
8/18: AR or Stop Motion Film w Legos
Main City Park – Thursdays Only – 8/5, 8/12, 8/19
8/5 : Film with your iPhone!
8/12 : Podcasting
8/19: AR or Stop Motion Film w Legos